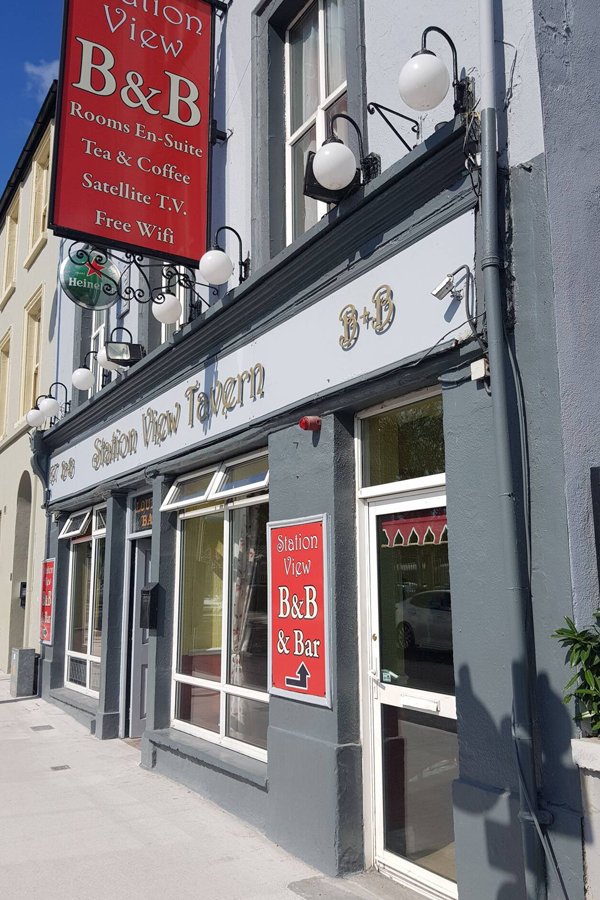 Guesthouse Accommodation & Tavern, Cork
Station View Tavern is a friendly family-run guesthouse and bar, centrally located near the train station in the heart of Cork city, Ireland.
Ideally located and affordable accommodation in Cork, Station View Tavern boasts 16 comfortable en-suite bedrooms, reception area and a traditional Irish pub. The perfect base for your trip to Cork, whether for business or as a visitor to enjoy the city and it's many tourist attractions and sites.

All 16 bedrooms are ensuite, and have a cosy relaxed feel. We are ideally situated as a convenient base for visiting Cork city either as a tourist or for business.

Our traditional pub provides an old fashioned, Irish country feel and has been situated here for over 30 years. Sit back and enjoy a drink after a long day of touring Cork.

With the train station, bus station and Cork airport on our doorstep, our central location allows for easy access to many of Cork's most popular tourist attractions.
Visit Cork & Stay With Us
"Station View Tavern was a lovely traditional bar and guesthouse. The owners were so welcoming and friendly, and they couldn't have been more helpful with suggestions of things to do and see in Cork. Great location too, right across the road from the train station and only a few minutes stroll in to the city center. The room was clean and the bed was comfortable. Very reasonably priced, would definitely recommend for anyone visiting Cork, and especially if you're on a budget."
"We booked in here last minute when we missed our train, and the owner was so friendly and accommodating. We were a group of 6 students and we checked in to two family rooms, which was perfect. We had a few drinks in the bar downstairs with some of the locals, before we enjoyed another unexpected but great night out in Cork."
"We stayed here for two nights on our travels around Ireland, and it's a lovely quaint Irish bar with comfortable rooms and super-friendly owners. It really suited us because it was so close to everything, city center, bus station and train station, so we had access to get to see so many things. Thanks again to Ethan for looking after us so well, and for all the great advice about our itinerary. We loved Cork and will definitely be back."